About Us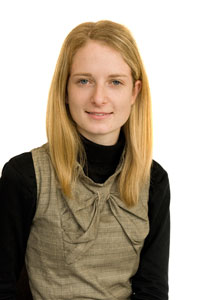 The label Yvonne Faye is a boutique South Australian label stocked through selected Australian stores and online.
The essence of the label is classic lines and intricate pattern making paired with standout prints and quality fabrics. As a designer I am often first drawn to the fabrics that then form the basis of the overall design. It can be described as a label with quiet sophisticated style and a Japanese twist. This comes from my love of treating a garment like an origami piece to create a sculptural, wearable item.
The upcoming Autumn Winter 2015 collection 'Dance All Night' is designed to make you want to have fun, move and enjoy yourself. The collection has been inspired by classic movies and old records with a carefree air. Take the feeling of summer into Autumn Winter! Using royal blue, black and white with a mix of textured, hand crafted fabric including specially made felt of 100% wool.
The 2014/15 Spring Summer collection titled 'Golden Orbit' uses rich navy, gold, cream and earthy tones in silk, cotton and lace as the base fabrics for the collection. The result is a stunning array of dresses from cocktail party frocks with a hint of 80s prom dress style, to loose resort wear pieces with an interesting edge utilising fabric drape to create fun unstructured pieces.
Yvonne Faye is proudly designed and made in Australia. Each piece has been lovingly created in the Yvonne Faye studio.
Scroll through the collections images to see the development of the label since 2009.
As a designer I am always creating new pieces and working them into the next collection. Stay tuned for what is to come…